Wine by the glass
Innovative concept
"Digby is a new kind of wine-by-the-glass dispenser"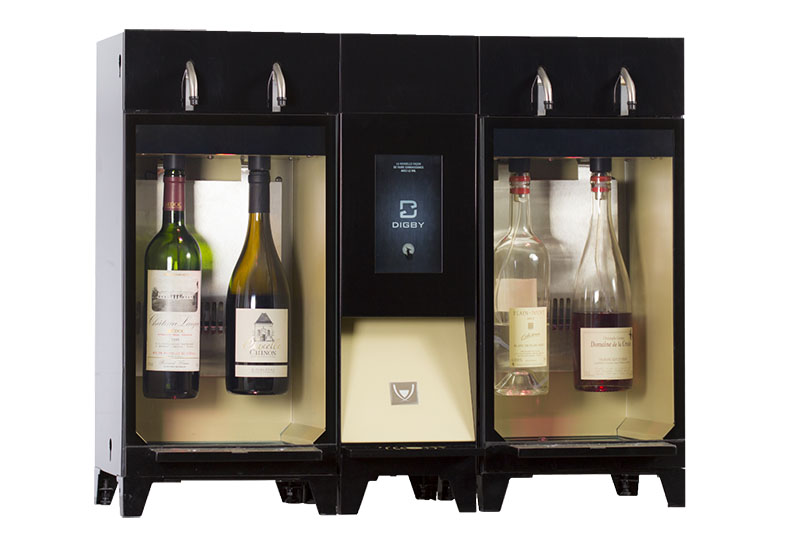 The wine service by the glass is now simplified thanks to the Digby wine dispenser. Its patented sealing system ensures the conservation of your wine bottles up to 3 weeks thanks to the injection of a neutral gas. You can now sugguest your best vintages by the glass, without any loss!
Its flexible concept is based on several module dispensers of 2 bottles, each module is independent in terms of temperature. The system can handle up to 6 modules, or 12 bottles. Hence, you can propose cold white wines and temperate red wines with only one dispenser, and expand your own installation according to your needs.
It can accept all kinds of bottle, including magnums. It is not only reserved to wines but to all non-sparkling bottles, even strong alcohols. The volume of drink delivered is adjustable to the centiliter.
DIGBY's assets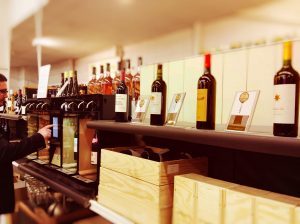 Aesthetic
The elegant style of DIGBY
Our wine by the glass dispenser harmoniously combines elegance, distinction and prestige. Their elegant and innovative design will improve even the most prestigious establishments. Flexible, it may be encased in a wall, in a piece of furniture or simply placed on a table.
NEW – Digby's own piece of furniture table is now available!
Innovation
A technological lead
The main strength of Digby is its technological advance. All our dispensers are equipped with an interactive touch-screen showing details on the wines, and displaying images or videos of your choice. All operations are done in a simple and fun way, right at your fingertips.
The one and only connected wine dispenser of the market! The total management of your machine is accessible from anywhere with simple internet access. You will control your sales revenue, the remaining level of each bottle, and broadcast your promotional videos.
Service
High quality after-sales service
We have devised an after-sales service to suit our product. Our dispensers are guaranteed one year and our partners provide customer reactivity and first class service quality.